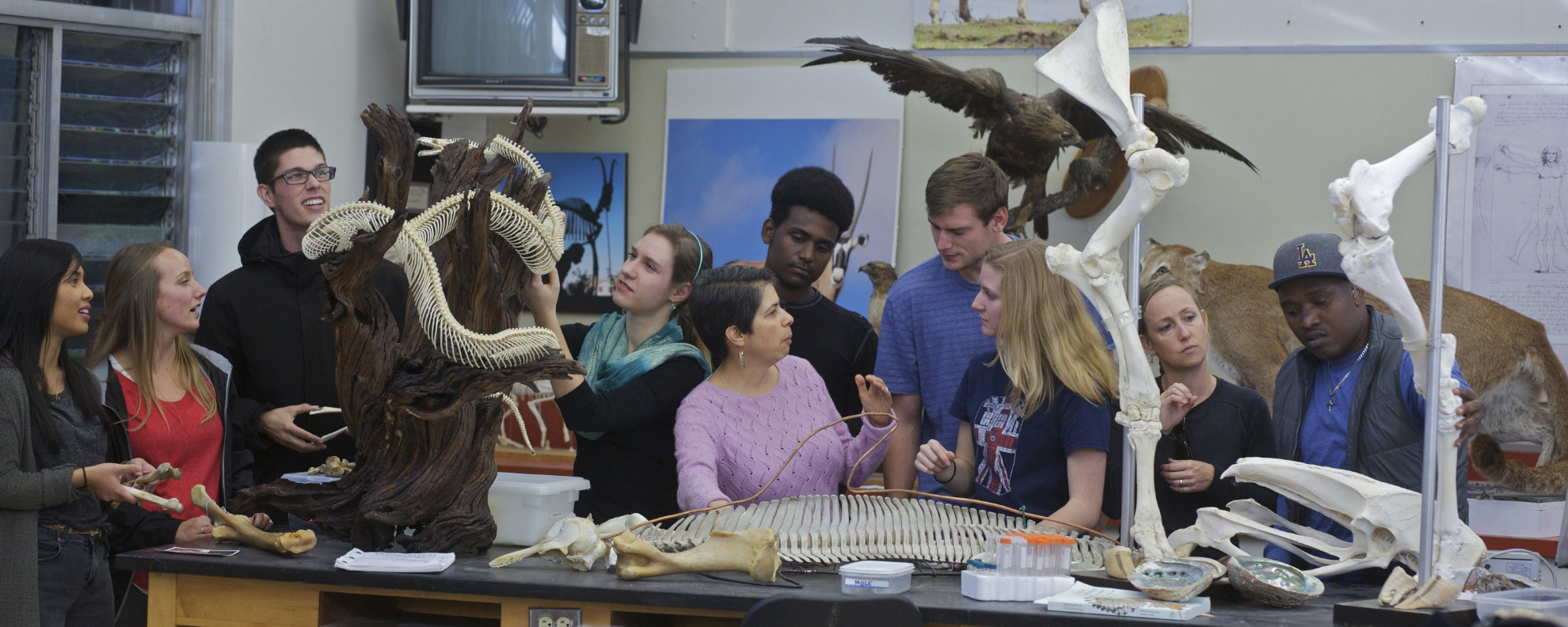 Biology Club Speaker Series:
Open to all students
Date and Time: All Events are 6-7 PM on Monday evenings, see the dates below for each event.
Zoom Link for all Meetings:
https://santarosa-edu.zoom.us/j/3558477606 
For more information contact the Biology Club:
November 16th
Speaker: Alexandra Dubini, former SRJC student and current second-year medical school student at UCSD.
Topic: Alexandra will speak about her journey to med school, including how to apply, and will answer any questions students may have.
November 23rd
Speaker: Harold Marin, former SRJC student and current 2nd year Ph.D. program student in Tetrad UCSF.
Topic: Harold will discuss what it means to do research and how students can apply to get into graduate school at UCSF.
December 7th 
Speaker: Jessica Griffin Marine Biology Ph.D. candidate at the Bodega Marine Lab.
Topic: Jessica will be talking about her research studying seagrasses.
December 21st 
Speaker: Abigail Zoger, SRJC Biology Instructor
Topic: How to apply for internships.
Unite individuals interested in all areas of the life sciences. Foster support & networks between instructors, the community, and current & former SRJC students. Expose members to the diversity of biological fields through speakers, internships, and job opportunities to aid in actively pursuing their goals. Organize & promote field-trips, events, activities, and fundraisers, to create strong community, involvement opportunities.
CLUB MEETING TIMES AND LOCATION:
Bio Club meets the first and third Monday at 6 p.m. 
Email the biology club for the zoom link
CLUB CONTACT INFORMATION:
Club E-mail: biologyclubsrjc@gmail.com

Student Contacts: 
Nima Sherpa, Co-President
Nayeli Echeverria, Co-President
Savanna Thomas, Co-President
Tenzing Sherpa & Thomas Mitchell, Vice President/Event Specialist
Roxana Martinez, Secretary/Social Media Guru
Diego Diaz, Treasurer/ ICC representative
Club Advisor: Kirsten Swinstrom, PhD kswinstrom@santarosa.edu