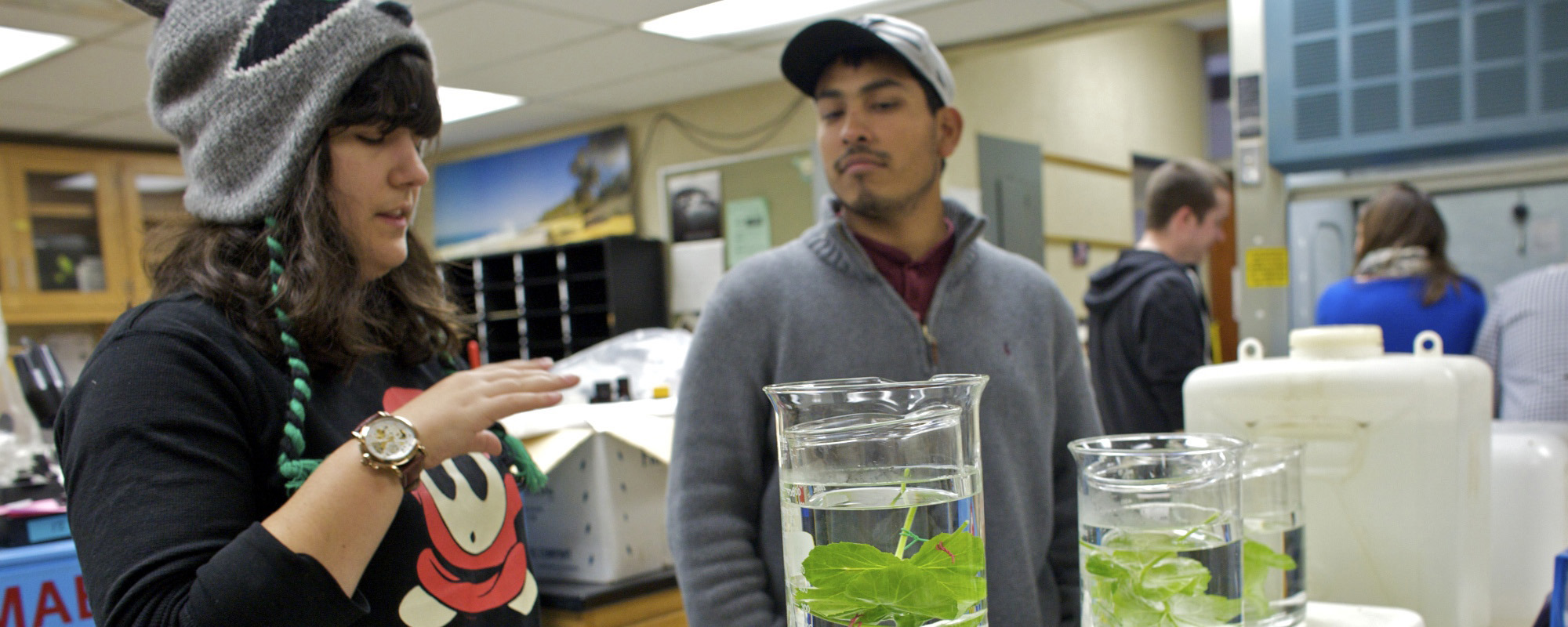 Best Course Sequences
A well-prepared student planning on applying to the nursing or dental hygiene programs might take the following courses in sequential semesters:
BIO 10 & ENGL 1A
ANAT 1 & CHEM 60
PHYSIO 1 & microbiology (MICRO 5 or MICRO 60)

These courses must be finished by the end of the fall semester before a student applies for the nursing or dental hygiene program. Other required courses such as food & nutrition, speech, psychology, anthropology / sociology, and math can be fit in with the above courses and in the spring semester before starting a program. It is extremely helpful to take ANAT 1 before PHYSIO 1.
IMPORTANT: starting Fall 2012 ENGL 1A must be COMPLETED before a student will be allowed to enroll in ANAT 1, PHYSIO 1, or MICRO 5.

Students who are not as well prepared could take ANAT 58 and PHYSIO 58 to prepare for the "1" level courses. However, note that ANAT 58 and PHYSIO 58 will NOT serve to replace the BIO 10 prerequisite needed for ANAT 1 and PHYSIO 1. Students preparing for the radiologic technology program are advised to take ANAT 58 before PHYSIO 58.

Students should carefully research which microbiology course is required for the allied health program(s) to which they plan to apply. MICRO 5 is a 5-unit UC transferable course; MICRO 60 is a 4-unit CSU transferable course, and is acceptable in the SRJC nursing program.
 
Strategies to get into impacted anatomy, physiology, & microbiology courses
If you are trying to get into ANAT 1, PHYSIO 1, or MICRO 5, the department knows that this can be difficult and frustrating. These courses are in great demand, and lab schedule constraints prohibit us from adding additional sections. These courses fill very early each semester, and then there can be dozens of students hoping to add.
Your best strategy is to be properly prepared for these courses. Please do not try to enroll if you are not prepared! A number of students drop or fail these courses every semester. If only properly-prepared students enrolled, there would be room for everyone. Students who have completed BIO 10 and ENGL 1A with an A or B are usually well prepared. A student who had difficulty earning a C in BIO 10 should seek additional preparation, such as completing ANAT 58 or PHYSIO 58.
Once a section is filled, the only way to have a chance to get in is to come to lecture on the first day. 
Beyond the computer-generated official wait list, there are no other wait lists for closed courses in the Biological Sciences Department.
Please do not email individual instructors, as they do not have the time or resources to maintain wait lists.
Please do not request an add code before the first day of class; they will not be given out before then. 
You may, however, continue checking online to see if anyone who enrolled decides to drop before the start of the semester, which would open up their spot for the first student who attempts to enroll. This approach requires persistence, is based on luck, and will no longer work as of the first day of classes.